Exposición "Travesías de inmigrantes del sur de la frontera"
Del 12 al 26 de enero estuvo abierta la exposición "Travesías de inmigrantes del sur de la frontera" en el Centro de Bellas Artes en Viterbo University, La Crosse. La exhibición, traída al campus en colaboración con el Consejo para las Humanidades en Wisconsin, trató de inmigrantes que vinieron a los Estados Unidos desde México, Honduras, Uruguay, y Colombia y ahora viven en este estado de Medio Oeste.
Las historias son de niños, adolescentes, padres jóvenes, y la mayoría viven en ciudades como Madison y Milwaukee y pueblos rurales. Algunos son refugiados, algunos vinieron aquí para adquirir educación o para oportunidades de trabajo, uno vino como bebé y ahora está protegido por DACA (Deferred Action for Childhood Arrivals).
Una historia muy interesante fue la de Fernando, quien llegó a los Estados Unidos cuando tenía diecisiete años. Desde que vino, él ha trabajado en muchas industrias. Fernando llegó a los Estados Unidos desde Juárez, México, y cree que la familia es lo más importante en su vida. Su mensaje es muy similar a los otros: la ética laboral te ayudará a tener éxito y la familia es la cosa más importante.
Estas historias emotivas nos enseñan sobre el poder de la familia y la cultura. Si quieres aprender más sobre la comunidad latina en los Estados Unidos o sobre las experiencias de los inmigrantes, recomendamos la exposición o cualquier oportunidad de leer sobre las vidas de inmigrantes en los Estados Unidos.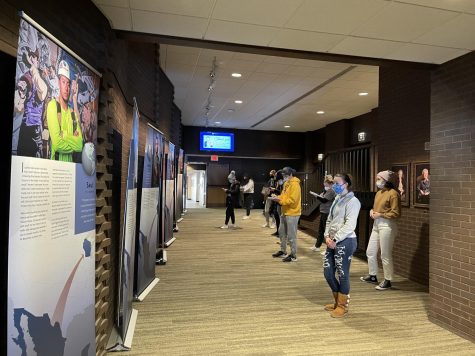 Leave a Comment
Donate to El Sol Spanish newspaper - voces Latinas del área de La Crosse, Wisconsin
Su donanción apoyará a los estudiantes periodistas en la Universidad Viterbo que escriben para esta publicación. Su contribución permitirá cubrir la subscripción anual de este sitio web, así como los estipendios para el equipo editorial.
Your donation will support the student journalists of Viterbo University writing for this publication. Your contribution will allow us to cover our annual website hosting costs as well as the stipend for the editorial board.
About the Contributor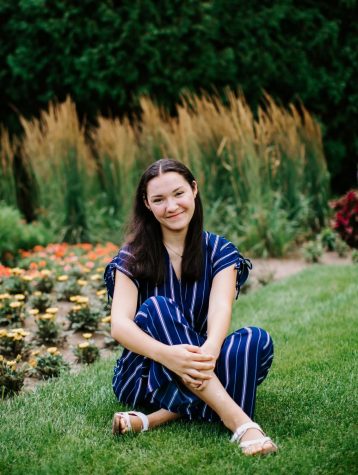 Alessandra Betchner, Editor
Alessandra is a second-year Spanish major at Viterbo University from Greenville, Wisconsin.